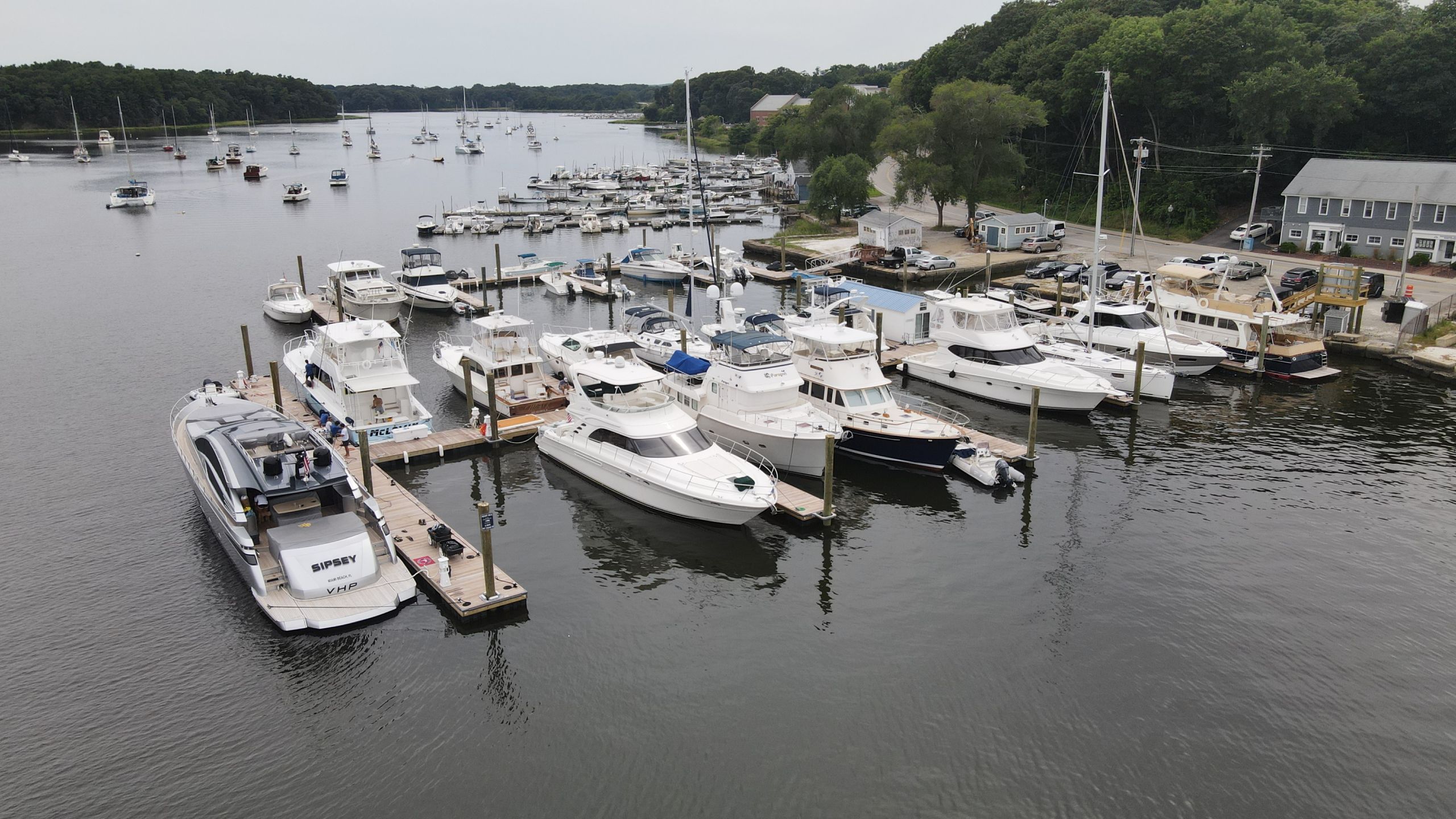 Are you interested in transient boat slip dockage? East Greenwich Marina is equipped with over 118+ slips available for rent at 28 and 45 Water Street! If you are ready to get the process started, please begin by filling out our transient request form. It is important for the East Greenwich Marina team to have all of the necessary information to ensure we can accommodate your needs and get your boat docked.
Whether it be for the night or a whole season, the East Greenwich Marina is simply the best place to dock your boat. Our slips can accommodate boats ranging from 15 feet all the way up to 130 feet. We accommodate boats of many shapes and sizes. Please take a moment to fill out the form below including your boat model, LOA, power shore requirement, desired arrival and departure date, and any important notes or messages you would like to relay.
With our competitively priced transient slips and convenience of lively attractions just steps from the dock, your stay with us is sure to be a great time. Transient boaters will find plenty of shops, restaurants, and more all within walking distance from the marina. Request a transient slip today and before you know it you could be grilling up burgers and dogs on our new state-of-the-art mahogany docks! But wait, that's just the beginning. We also offer free Wi-Fi and cable TV at every slip as well as complimentary valet parking.
After you submit a transient form, our reservation specialist will review your request and contact you to confirm your reservation and obtain payment information for any deposit that may be required. If you would like to contact the office directly to expedite this process, feel free to contact us via phone at 401-398-8114 or email at contactegmarina@gmail.com. Maybe you would rather come by and check out the available slips for yourself? We would be happy to set up a time for you to visit and we will give you a tour of our boat marina in East Greenwich, RI.